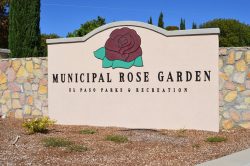 El Paso home education resources is a listing  homeschool support group, homeschool classes, homeschool sports, homeschool clubs and tutors to great ideas for local field trip in the El Paso area of Texas.
Giving your child a well rounded education is a common goal for most families. With these resources your child can enjoy sports, arts, fun and other social interactions.
Whether you are new to home education or a veteran, we hope this is a blessing to your research for homeschool resources in El Paso, Texas.
Support Groups and Co-ops
Networking & Supporting El Paso Catholic Homeschoolers. News on Prayer Meetings, Field Trips, Little Flowers & Blue Knights Programs, Saint's Day Celebrations, Service Projects and More!
Our group purpose is to unite Christian families and help with academics core subjects and set events for different activities for our homeschool children.
Classes are free, unless otherwise noted. Specialty Classes are offered at a significant discount (ex. piano is offered at half the price of what it would be to take it outside of the co-op). Students are required to provide their own supplies and purchase their own books. If the cost of the book is all that is keeping you from registering please let Hope know as there are scholarships available.
We are a child-centered group dedicated to providing support and information for all homeschool families regardless of race, religion, teaching methods or learning styles through planned social, academic, and extracurricular activities.
Our group offers a support system for military families who homeschool. We service the Fort Bliss and El Paso communities. We offer monthly field trips, seasonal parties, play dates, home school 101, curriculum swaps/fairs, science fairs, mom's night out, and co-op. This group is for military i. d. card holders and families who home school only.
We are committed to connecting homeschooling families with various cultural, educational, and entertainment opportunities.
is basically "two fat women on a mission from God.  A group of Christian (and even some non-Christian) women who love and support one another, pool resources and pray in earnest for one another.
is an inclusive, non-discriminating group of homeschooling families. Our primary focus is on the home-educated child of all ages. WEHST Members come from a variety of backgrounds, lifestyles, religions and beliefs and we encourage our children to appreciate and understand those diversities. WEHST offers weekly Park Days, Field Trips, Book Club and Co-op opportunities. We encourage our members to be active and schedule field trips and other opportunities that benefit the group.
Homeschool Sports
An El Paso organization for homeschoolers that develops skills in various sports, specializing at this time in basketball, cross country, and swimming.
Homeschool Clubs, Scouts, Speech and Debate, etc.
Classes, Tutors & Stores
Want to check groups in another city? Click the city in the side menu.
If you wish to be listed in our Resources page for free, please contact us.
 

 Definitions of groups here.