Texas Home Educators Events
Homeschool Events in Texas
THE Events calendar is fully customize-able for you.  If you click off all the calendars except your regional calendar, you will see only  the events in only your region.  This can be done b clicking the names of the calendars in the left column.  
If your region does not have a calendar,  your local events will be under the Texas Home Educators calendar.
If your group would like to add it's open events to our calendars, email us and we will send you the link to add your events. We are here to partner with any group wanting to serve the homeschool community
Texas Home Educators Sponsored Events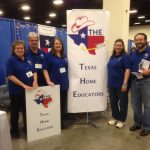 State Convention
Be sure to Save the Date for our first State Homeschool Convention. 
August 7-8, 2020 at The Rec Center in The Woodlands, Texas
We will have 2 exhibit halls, one for national exhibitors and one for the Resource Fair of local vendors.
We hope you will save the date and plan to attend.  More information at the end of each month.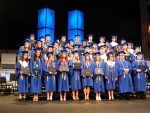 College AND Career Fair
Do you have a Teenager wondering what to do?  Come to our College AND Career Fair to talk with homeschool counselors from colleges, trade shows and others.  We will have workshops with evaluation tests, how to make a transcript, how to get grants and scholarships.  Come ask questions, gather information and help your teen get a sense of where their talents can take them.
January 24, 2020 at OurRec.com  Workshops start at 10AM, Exhibit Hall opens at 1PM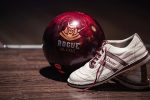 Bowling Tournament
Right now, individual homeschool bowlers can qualify and attend the National Bowling Tournament.  However, several teams are now popping up around Texas.  If you know of a Bowling Team that would like to participate in a State Championship Bowling Tournament, email us.  We will have the page up later for our Bowling tournaement in April.