When Texas Home Educators went statewide from our regional roots, we asked Governor Greg Abbott for a proclamation declaring June 9th as Leeper Day.  He gave us this wonderful Proclamation declaring June 9th as Leeper Day.  Governor Abbott was on the Supreme Court in 1994 and a signator to the Leeper Decision.  Every year, on  June 9th, we encourage homeschool groups to go over the history of Texas Homeschool to understand that our freedoms continue as long as we stay vigilent. 
So CELEBRATE LEEPER DAY June 9th.
click arrows for more reasons to celebrate
CELEBRATE your freedoms to homeschool in Texas without testing, age requirements, registering or compulsory attendance.
CELEBRATE that you can choose your own style of curriculum, and personalize it for each of your different children.
CELEBRATE that you can do more hands on learning with planned and spontaneous field trips
CELEBRATE that you can take time off when needed or school through the summer when needed.
CELEBRATE that your kids can graduate early, graduate with an associates degree, or graduate later because they were exploring the world.
CELEBRATE that colleges and universities recognize the benefits of home education, offer scholarships and want homeschoolers.
CELEBRATE the relationships you have with your children built through homeschooling.
CELEBRATE that those who came before you had a vision and you are benefitting from the trials and adversity.
CELEBRATE so you never take for granted the freedom that you have here in Texas to choose to home educate your children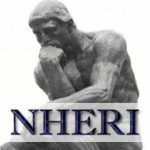 Maybe you have heard something like this factual tidbit: Homeschool students score 15 to 30 percentile points higher on achievement tests, on average, than their public-school peers. It's been cited in countless news stories online and in print, in interviews, legislative hearings, and court cases. But where do these statistics and other facts come from? They have been surveyed, compiled, and/or reviewed by NHERI over the past three decades. Check out the research at https://www.nheri.org/research-facts-on-homeschooling/