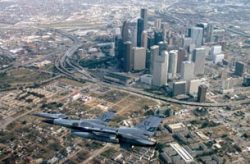 Houston home education resources is a listing of homeschool support groups, homeschool classes, homeschool sports, homeschool clubs and tutors to great ideas for local field trip in the Houston area of Texas.
Giving your child a well rounded education is a common goal for most families. With these resources your child can enjoy sports, arts, fun and other social interactions.
Whether you are new to home education or a veteran, we hope this is a blessing to your research for homeschool resources in Houston, Texas.
Support Groups and Co-ops
Arbor Gate Scholé Group
Scholé Groups are vibrant homeschool co-ops of adult and student learners united by a passion for the classical ideals of Truth, Goodness, and Beauty. Guided by a commitment to classical curriculum and a pedagogy of restful learning, the Scholé Groups Network offers each Scholé Group a wealth of resources and benefits to support their learning community.
The purpose of ARCH is to provide support for Catholic homeschooling families through a network of friends and to provide aid to the parents as they fulfill their vocations as the primary educators of their children. One of the ways this is done is through the establishment of smaller, geographic placed groups known as satellites to meet the local daily needs. In addition, ARCH offers area wide activities such as a Back to School Mass, Curriculum Fair, End of the Year Picnic and Mass, and a Graduation Mass.
is a cooperative of Christian families using various Christian worldview classical curricula in the tri-county area of Southeast Texas including Deer Park, Clear Lake, Friendswood, League City, Pasadena, Pearland, Sagemont, and Sante Fe. Together we enjoy the benefits a cooperative learning environment that includes group skills development, public speaking opportunities, projects and crafts, physical ed activities, the Book It program, co-op class pictures, and more.
Membership is open to any current Champion Forest Baptist Church (Houston, Texas) homeschooling member. Non-CFBC members may also join the CFCH support group if referred by a current CFCH member who has been active in the group at least 6 months. Membership is contingent upon signing the CFCH Statement of Belief and is subject to approval by the CFCH Board. Those who are actively homeschooling are welcome and encouraged to join
The Children of the Holy HouseT program assists home educators in enriching students' understanding of their Catholic spiritual and intellectual heritage. The students discover the influence of Catholicism in every aspect of culture through their studies in art, music, languages, science, math, literature, history, nature, philosophy, and in the understanding of mankind's relation to God. Through these studies, grounded in a balance of faith and reason, truth, goodness, and beauty are brought to light through well-ordered thinking.
CFBC's Harvest Christian Schools-Membership is open to any Champion Forest Baptist Church (Houston, TX) member. Non-CFBC members may also join HCS support group if referred by a current HCS member who has been active in the group at least 6 months. Membership is contingent upon signing a Statement of Belief and is subject to HCS Board approval. Those who are actively home-schooling or considering home education are welcomed and encouraged to join.
The mission of Deseret Homeschoolers is to make opportunities for families involved in the intellectual, social, and spiritual education of their own children to connect with other families involved in similar efforts. Deseret Homeschoolers is meant to be of interest to LDS families involved in the education of their own children, although membership is not limited to LDS families, nor is a statement of faith required for participation. Deseret Homeschoolers is meant to provide connections, share information, develop leadership skills and spiritual commitment in youth, and help families enhance their homeschooling experience.
Our goal at GOHSSG is to strengthen relationships among home schooling families, to support new home schoolers, to provide help and encouragement in the context of a restricted access website, where we can share and receive support through the struggles and joys of homeschooling as well as provide educational opportunities for our children.
It is our desire to: Support one another spiritually, emotionally, and physically. Commit to build loving relationships with one another. Help one another develop the right attitudes toward authority, order, and Biblical truths in our children. Offer opportunities for fellowship, social interaction, and learning for children and families. Provide member activities to help support families in their home schooling endeavors Encourage, support, and inform new home schoolers. Encourage excellence in the teaching of knowledge, character, and wisdom.
Holy Family Homeschool Association of West Houston (HFHAWH) is a family-to-family apostolate within the Archdiocese of Galveston-Houston and subject to the authority of the Magesterium and the Holy See. HFHAWH is a non-profit organization.The purpose of the association will be to provide Catholic homeschooling parents and their children with a social and supportive network of friends that share religious and educational philosophies, and to provide aid to the parents in fulfilling their vocations as primary educators of their children.Membership will be open to all Catholic homeschool families in the Galveston-Houston Diocese as well as to those who support the purpose of HFHAWH.
Home Ed Plus provides the opportunity for homeschool families and Christian teachers to come together in support of a high quality academic education for homeschool students. HEP classes are designed to enhance, not replace the teaching done by homeschool parents. HEP classes are taught from a Christian worldview perspective.
There are many wonderful opportunities out there for our children, but some require the buying power of a group. HAB is here to help! Currently, our focus is on Science Classes and Events at the Houston Museum of Natural Science but we hope to add other activities, events and items in the future.
The purpose of ICARE is to support each other and provide information to help us homeschool our children. We provide opportunities to gather our children together with other like-minded families in wholesome, Christian environments for the purpose of enjoyment and learning. ICARE's leadership makes every effort to ensure that all sponsored activities are consistent with Christian principles to support parents raising their children for the honor and glory of God.
Journeys was founded in September of 2013 to specifically serve families homeschooling children and teens with special needs. Membership is free. Our goal is to provide an inclusive atmosphere spanning medical, neurological, behavioral, and psychological diagnoses; to provide support and encouragement to parents; to share resources, and to provide social opportunities for all our members. We are located in Houston, Texas and serve families from all around the city.
This group is for anyone in the Houston metro area homeschooling one or more kids with any diagnosis that affects learning. We are especially geared toward very-high-functioning and high-functioning kids, but any kid with learning differences who wants to be social is welcome. We welcome other families who want to be actively involved in a social group.
Minority Homeschoolers of Texas seeks to promote homeschooling among minorities: Asians, African-Americans, Hispanics, Jews, Native Americans, and Anglos with adopted minority children. MHOT is a discussion list where minority home educators will be enlightened, encouraged, promoted and motivated as they nurture and train their children in the way of the Lord and in the spirit of excellence.
The North Houston Charlotte Mason Homeschool Support Group has been in existence since 1999. It was started by two moms who wanted to learn more about using CM with their children and wanted some company. Our current group consists of members located all around the Houston area, but our moms meetings are in the north part of Houston. We are currently meeting on the third Tuesday of each month at 6:30pm at La Madeleine in Market Street near the Woodlands Mall, The discussion meetings are led by a homeschool mom with five children (three of which are homeschool graduates) and 23 years of experience, with most of those years using CM's methods. Participants are not required to purchase anything to take part in the meetings though La Madeleine does have some pretty good desserts. There are no dues for being a part of our group plus you get to enjoy great company and conversation! We welcome anyone interested in learning more about Charlotte Mason's methods.
WISH – Westside Inclusive Secular Homeschoolers is a group of homeschooling parents who have come together to discuss secular homeschooling and facilitate activities for our children in Houston, Texas.
Our members enjoy Park Days, Field Trips, Teen Group, Special Events, Testing, Spelling Bees, and more. We also provide support through our Yahoo and Facebook groups.
Homeschool Sports
HCYA (Homeschool Christian Youth Association) is one of the oldest and largest homeschool support organizations of its kind in Texas and the United States. For over 20 years HCYA has been serving homeschoolers in the greater Houston area with a variety of programs. We currently offer a broad range of support programs for homeschooled students including: Competitive Sports, Basketball – Boys & Girls, Volleyball – Girls, Baseball – Boys, Track, Soccer .Football, Sports Day: "Fun" group sports, Graduation, and Senior Gala: Formal dinner & dancing for Seniors
Homeschool Clubs, Scouts, Speech and Debate, etc.
Field Trip Ideas
America '76 Hose Company
8313 Braniff Street
Houston, TX 77060
(713) 873-7423
The Fire Museum of Houston
2403 Milam Street
Houston, TX 77006
(713) 524-2526
Want to check groups in another city? Click the city in the side menu.
If you wish to be listed in our Resources page for free, please contact us.
 

 Definitions of groups here.