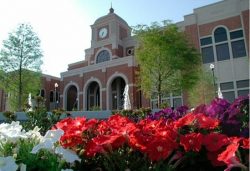 Lewisville home education resources is a listing of homeschool support groups, homeschool classes, homeschool sports, homeschool clubs and tutors to great ideas for local field trip in the Lewisville area of Texas.
Giving your child a well rounded education is a common goal for most families. With these resources your child can enjoy sports, arts, fun and other social interactions.
Whether you are new to home education or a veteran, we hope this is a blessing to your research for homeschool resources in Lewisville, Texas.
Support Groups and Co-ops
Christian Homeschoolers Learning Together
Christian homeschool group that welcomes children of all ages and grades to join us in learning about God's world. We offer stand-alone lessons in math, geography, history, science, poetry, art, music, and literature that do not require any cost or preparation; just come ready to learn and hang out with other Christian homeschoolers.
Homeschool Clubs, Scouts, Speech and Debate, etc.
Classes, Tutors & Stores
Want to check groups in another city? Click the city in the side menu.
If you wish to be listed in our Resources page for free, please contact us.
 

 Definitions of groups here.