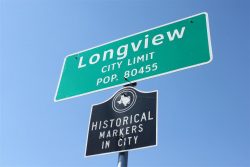 Longview home education resources is a listing of homeschool support groups, homeschool classes, homeschool sports, homeschool clubs and tutors to great ideas for local field trip in the Longview area of Texas.
Giving your child a well rounded education is a common goal for most families. With these resources your child can enjoy sports, arts, fun and other social interactions.
Whether you are new to home education or a veteran, we hope this is a blessing to your research for homeschool resources in Longview, Texas.
Support Groups and Co-ops
Longview Area Relaxed Home Educators, or LARHE, offers support for both veteran and new-to-homeschooling families living in or near Longview, Texas. We are an inclusive group of families who enjoy the freedom to make educating their own children a priority in their lives. LARHE members recognize the diversity
(religious, political, philosophical, etc.) within our group and we strive to treat each other with kindness and respect.
CHEC is a group of over 100 families that meet together for monthly meetings on the third Monday of each month at 7:00 at Fellowship Bible Church in Longview.
East Texas Homeschool Resources
Considering homeschooling? Looking for homeschooling resources? Join us and see what our community has to offer homeschoolers!
Homeschool Sports
Homeschool Clubs, Scouts, Speech and Debate, etc.
We are a community service club for ages 11+. The club is student-led, follows parliamentary procedures, and participates in local community service projects as selected by the club.
Classes, Tutors & Stores
Field Trip Ideas
Want to check groups in another city? Click the city in the side menu.
If you wish to be listed in our Resources page for free, please contact us.
 

 Definitions of groups here.