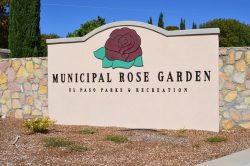 El Paso home education resources is a listing homeschool support group, homeschool classes, homeschool sports, homeschool clubs and tutors to great ideas for local field trip in the El Paso area of Texas.
Giving your child a well rounded education is a common goal for most families. With these resources your child can enjoy sports, arts, fun and other social interactions.
Whether you are new to home education or a veteran, we hope this is a blessing to your research for homeschool resources in El Paso, Texas.
Support Groups and Co-ops
El Paso Homeschool Educators(ELPHE) mission is to share information, aid in education growth opportunity and reinforcement for homeschool families and all interested parties. We work collectively to plan and integrate activities for homeschooled children. ELPHE is a not-for-profit made up of volunteers and does not employ anyone. ELPHE does not discriminate against race creed, color, nationality, or religious beliefs.
To reach families in El Paso and the surrounding areas in order to educate and encourage the option of home education. We do this by connecting families to local, state and national organizations that advocate for education rights as well as hosting the only homeschool conference in El Paso Texas.
Our group purpose is to unite Christian families and help with academics core subjects and set events for different activities for our homeschool children.
We are a child-centered group dedicated to providing support and information for all homeschool families regardless of race, religion, teaching methods or learning styles through planned social, academic, and extracurricular activities.
Our group offers a support system for military families who homeschool. We service the Fort Bliss and El Paso communities. We offer monthly field trips, seasonal parties, play dates, home school 101, curriculum swaps/fairs, science fairs, mom's night out, and co-op. This group is for military i. d. card holders and families who home school only.
Secular Homeschoolers of El Paso group is open to all homeschoolers, regardless of race, creed, core belief system, basic motivation for home/unschooling, hair color, marital status, gender, favorite color, etc., who share an interest in home/unschooling children in the El Paso and the surrounding area. Its purpose is to share homeschooling experiences, suggestions, and encouragement.
is basically "two fat women on a mission from God.  A group of Christian (and even some non-Christian) women who love and support one another, pool resources and pray in earnest for one another.
Homeschool Sports
An El Paso organization for homeschoolers that develops skills in various sports, specializing at this time in basketball, cross country, and swimming.
Homeschool Clubs, Scouts, Speech and Debate, etc.
El Paso Homeschool Science Fair
El Paso Homeschool Science Fair is dedicated to providing an exciting opportunity for homeschool students. Through a partnership with Sun Country Science and Engineering Fair, students will be able to participate in a local science fair competition for the El Paso and surrounding area. All students grades K-12 are welcome to participate. Awards include trophies, medals, certificates, gift cards and more! This is also a great addition to your child's school records and transcripts!
Classes, Tutors & Stores
Field Trip Ideas
Want to check groups in another city? Click the city in the side menu.
If you wish to be listed in our Resources page for free, please contact us.
Definitions of groups here.