Lubbock ho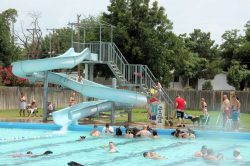 me education resources is a listing of homeschool support groups, homeschool classes, homeschool sports, homeschool clubs and tutors to great ideas for local field trip in the Lubbock area of Texas.
Giving your child a well rounded education is a common goal for most families. With these resources your child can enjoy sports, arts, fun and other social interactions.
Whether you are new to home education or a veteran, we hope this is a blessing to your research for homeschool resources in Lubbock, Texas.
Support Groups and Co-Ops
LAHE is a free classified ad service for all currently homeschooling families who reside in the Lubbock, Texas general area. Join us in free_cycling (giving away… FREE), trading or selling (at a bargain price) anything you wish but especially homeschool related items! Be sure to like them on Facebook.
For those using or interested in Charlotte Mason philosophies and method in their homeschool.
A place for community among homeschooling parents in Lubbock, TX. Discuss life, curriculum, announce classes and learning opportunities and get to know other homeschool families.
Lubbock Homeschool News (LHN) is an online network for homeschoolers in the Lubbock area that help local homeschoolers connect and share opportunities with each other. LHN has consolidated their information to their  Facebook page
This group is for the students and parents of any homeschoolers interested in the Lubbock Homeschool Prom
Homeschool Sports Groups
 LHCAA is a Christian umbrella group for several area homeschool sports, including basketball, football, softball, soccer, swimming, and volleyball. Check out www.lhcaa.com for more information. and like them on Facebook.
Clubs, Scouts, Speech & Debate, Etc.
This is a group for homeschool kids to get together and enjoy playing chess! We host a variety of casual and social events throughout the year. We also provide some educational opportunities and give kids a chance to participate in chess tournaments as part of a team.
Academies, Classes, Tutors & Stores
Want to check groups in another city? Click Homeschool Resources for a list of towns in the side menu.
If you wish to be listed in our Resources page for free, please contact us.
 

 Definitions of groups here.