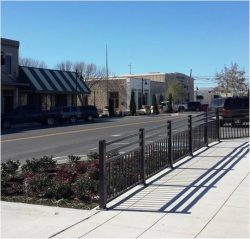 Killeen home education resources is a listing of homeschool support groups, homeschool classes, homeschool sports, homeschool clubs and tutors to great ideas for local field trip in the Killeen area of Texas.
Giving your child a well rounded education is a common goal for most families. With these resources your child can enjoy sports, arts, fun and other social interactions.
Whether you are new to home education or a veteran, we hope this is a blessing to your research for homeschool resources in Killeen, Texas.
Support Groups and Co-Ops
Located deep in the heart of Texas, this Christ centered group provides fellowship and moral support for families striving to teach their children at home. BCCHEA also hosts numerous activities including monthly meetings and field trips as well as Park Day. Please feel free to browse our website to learn about all the wonderful opportunities for homeschooling families.
CHESS is a ministry designed to meet the educational, spiritual, social, and academic needs of homeschooling families in the Central Texas area
Welcome to Fort Hood Homeschoolers! We are an inclusive group which welcomes families of all nationalities, races, spiritual beliefs, and homeschooling styles.  They have a Co-op and Prom.
Our Lady, Seat of Wisdom
Our Lady, Seat of Wisdom Catholic Homeschool group exists to provide support and activities to Catholic homeschooling families in the Fort Hood/Killeen/Harker Heights/Copperas Cove area. Our Lady, Seat of Wisdom olswhomeschoolers@gmail.com
Homeschool Sports Groups
We are a 501(c)(3) tax-exempt sports association started by homeschoolers to serve the central Texas area. We have athletes from Temple, Belton, Killeen, and the surrounding communities, and do not limit our membership geographically. In addition to the sports we currently offer, we are open to offering others if coaches volunteer for those sports
Clubs, Scouts, Speech & Debate, Etc.
Academies, Classes, Tutors & Stores
Want to check groups in another city? Click the city in the side menu.
If you wish to be listed in our Resources page for free, please contact us.
 

 Definitions of groups here.