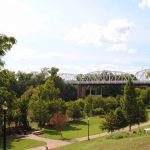 Bastrop home education resources is a listing of all things homeschool in the Bastrop area. We try to cover everything from homeschool support group, homeschool classes, homeschool sports, homeschool clubs and tutors to great ideas for local field trip.
Giving your child a well rounded education is a common goal for most families. With these resources your child can enjoy sports, arts, fun and other social interactions.
Whether you are new to home education or a veteran, we hope this is a blessing to your research for homeschool resources in Bastop.
Support Groups and Co-Ops:
This group is for Christian homeschooling moms in Bastrop County. This is group for prayers requests, helping each other with homeschooling & child rearing and other relational issues with a Christian mindset. Be polite. Our mailing lists are open to homeschooling individuals who would like to participate in a civilized community where courtesy is the rule of the day.
We welcome all homeschooling families in Bastrop County to this list. There are no religious requirements in order to join. There are no requirements of other memberships in order to join. We welcome all races, ethnic groups and religions. Parents of children of all learning styles and abilities/disabilities are welcome. The goal of this list is to provide support, encouragement, friendship, resources and knowledge.
Homeschool Sports Groups:
Clubs, Scouts, Speech & Debate, Etc.:
Academies, Classes, Tutors & Stores:
Want to check groups in another city? Click Homeschool Resources for a list of towns in the side menu.
If you wish to be listed in our Resources page for free, please contact us.
 

 Definitions of groups here.