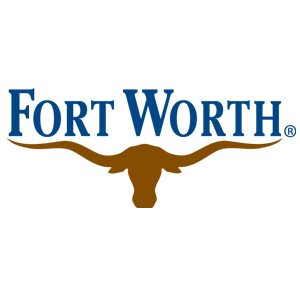 Fort Worth home education resources is a listing homeschool support group, homeschool classes, homeschool sports, homeschool clubs and tutors to great ideas for local field trip in the Fort Worth area of Texas.
Giving your child a well rounded education is a common goal for most families. With these resources your child can enjoy sports, arts, fun and other social interactions.
Whether you are new to home education or a veteran, we hope this is a blessing to your research for homeschool resources in Fort Worth, Texas.
Support Groups and Co-Ops:
CATH is a support group, faithful to the Magisterium, for Catholic home educators in the Fort Worth area. Our purpose is to provide information and support for Catholic parents who are educating their children at home, and to provide opportunities for our children to develop friendships with other Catholic homeschooled children.
The purpose of this group is to connect homeschoolers affiliated with EMIC so that we can support, pray for, and have Christian fellowship with each other. We have a common goal to educate our children, bringing them up in the nurture and admonition of the Lord.
This is a group for homeschoolers in the Fort Worth area looking for a community of friends that isn't based on a common religion.
This community was founded to connect Tarrant County (and surrounding area) homeschooling families with LOCAL resources and communities, provide support, and celebrate the homeschooling journey at our symposium.
This is not a religious, political, or "organized" list. There are no dues, by-laws, paperwork or other things to create work for the moms. All members are welcome to plan something they are interested in and invite the others to come along. It is our hope that everyone meets new families, forms new friendships, and feels supported while they are on this list.
Homeschool group serving the Dallas, Fort Worth, Euless and more. We are dedicated on enriching the social interactions of homeschool students.
is an organization of Christian home school families who are bound together by a common belief that the responsibility for the education of children belongs to the parents. We provide support to Christian parents who educate their children at home as well as opportunities to participate in Scouting, sports and other supplemental activities organized by NETCACHE leaders and members. We also provide support for homeschooling families through a monthly newsletter and various other resources.
THEA is an organization that offers a platform to parents and children to organize and attend many different venues.Throughout the year we have study groups and park day groups that meet regularly and various activities planned by volunteers. Since our association is operated fully on the volunteer work of all the families involved, it is not difficult to start activities or classes that are not meeting your needs at present.
Our members are Christian families that primarily live in and around the west side of Fort Worth, Texas who are committed to providing our children with the best education we can possibly give them through home-based studies.
Homeschool Sports Groups:
THESA (Texas Home Educators' Sports Association) exists to support families with a calling to home educate their children by providing high quality, competitive sports programs, enabling children to grow in Godly character and skills at the junior and senior high level.
Parker-Tarrant Home School Sports exists to promote and accomplish sports education for the Texas home school student in a Christian environment. With a focus primarily in the Parker County and west Tarrant County areas of North Texas, the organization's objective is to provide a competitive environment for middle school and high school sports competition that is not normally provided by traditional home school organizations or support groups. Currently the PTHSS organization offers the following middle school and high school sports programs: Girls Volleyball Boys and Girls Basketball High School Baseball
Clubs, Scouts, Speech & Debate, Etc.
Academies, Classes, Tutors & Stores:
Want to check groups in another city? Click Homeschool Resources for a list of towns in the side menu.
If you wish to be listed in our Resources page for free, please contact us.
 

 Definitions of groups here.