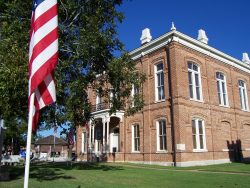 Leon County home education resources is a listing of homeschool support groups, homeschool classes, homeschool sports, homeschool clubs and tutors to great ideas for local field trip in the Leon County area of Texas.
Giving your child a well rounded education is a common goal for most families. With these resources your child can enjoy sports, arts, fun and other social interactions.
Whether you are new to home education or a veteran, we hope this is a blessing to your research for homeschool resources in Leon County, Texas.
Support Groups and Co-Ops
. the internet presence for the Tri-County Christian Home Educators Association (TCCHEA). TCCHEA is a non-profit home school support group organized to promote and encourage families in their efforts to home educate their children in Freestone, Limestone, and Leon counties, Texas.
Clubs, Scouts, Speech & Debate, Etc.
Academies, Classes, Tutors & Stores
Want to check groups in another city? Click Homeschool Resources for a list of towns in the side menu.
If you wish to be listed in our Resources page for free, please contact us.
 

 Definitions of groups here.