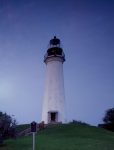 Rio Grande Valley homeschool resources covers the area commonly known as The Rio Grande Valley.  Essentially this is the area from south of Corpus Christi west to Laredo and South to Brownsville.  
Rio Grande Valley home education resources is a listing of all things homeschool in the Rio Grande Valley. We try to cover everything from homeschool support group, homeschool classes, homeschool sports, homeschool clubs and tutors to great ideas for local field trip. We hope this is a blessing to your research for homeschool resources in the Rio Grande Valley Abilene.
Support Groups and Co-Ops
Brownsville Homeschool Group is a Christian based community of homeschooling families in the Lower Rio Grande Valley that cooperatively plan and teach bi-monthly enrichment classes to our children of school age and their siblings. We are a group of homeschool families that cooperatively plan and teach bi-monthly enrichment classes to our children of school age and their siblings. A parent must remain on site the entire time.
Grace Christian Academy is "The Best of Both Worlds." We are a 2-day a week, hybrid school for homeschoolers. We provide a structured classroom experience focused on group activities, hands-on learning, and a Christ-focused world view. Our instructors provide structure, guidance, oversight, and accountability. We offer courses in science, writing, history and various social studies for students K-8. Classes take place on Mondays and Thursdays.
We are a Christ-centered homeschooling organization in Harlingen, Texas, whose main purposes include: Promoting an education with Christian character, Biblical standards, and a personal relationship with Jesus Christ.  Enhancing the education of our Children.  Enhancing our own education.  Providing a social outlet and support group for homeschooling families.
This Facebook group is for homeschoolers and unschoolers in Harlingen and surrounding areas who want a relaxed group to hang out with at park days, field trips, and share information. What we do see as paramount is having fun and playing together. Basically, we like our kids, like each other's kids and enjoy spending time together.
A Homeschool Support Group Promoting Christ-Centered Education & Raising Men and Women of Godly Character in McAllen, Edinburg, Mission, Pharr, Harlingen, and all throughout the RGV.
Welcome! This is a place for Homeschooling/ Unschooling parents to share advice, ask questions, post cool things to do, and make life long friends here in the RGV/McAllen Area!
RGV Homeschool Cooperative Resource group is a place for families that homeschool/unschool children ages 4 and up. It was created to be a place where we can connect with other local homeschool families, build friendships, offer support, share interests, and create safe social environments. Note: This group is not affiliated with any religion or church. Homeschool families of all approaches and beliefs are welcome.
Clubs, Scouts, Speech & Debate, Etc.
Want to check groups in another city? Click Homeschool Resources for a list of towns in the side menu.
If you wish to be listed in our Resources page for free, please contact us.
 

 Definitions of groups here.