So, you decided to homeschool. You chose a curriculum you like, you bought supplies, and you joined a support group. But, there's just one thing.

The kids won't cooperate with your plan.
You need your son to work independently while you work with his sister and the toddler naps. But, when you check on him, he's flying his toy airplane and there's Legos all over the floor. Then, the little one starts crying. Ugggh. Then, when you come back to the table, your daughter has disappeared. You feel like pulling your hair out. This isn't the first time this has happened. In fact, it seems to happen a lot. Maybe I'm not really cut out for this, you think to yourself.

Hold on. Don't quit. I've been there, my friend, and I know what it is to have a bad day (or week or month) homeschooling. I homeschooled four challenging children, two of whom have successfully graduated. You can do this. Let me offer you some tips that I learned along the way.
Incorporate movement.

While you read, give them something to do with their hands. This will increase reading comprehension and help them improve fine motor skills, which are often lacking in challenging kids. You can use some
of the ideas I mention in this post about read aloud time. In addition, use movement in skill areas. For example, he can skip rope while reciting math facts. She can jump on the correct letters to spell a word or throw a ball while adding the next part of a story. Making it active incorporates more of your child's senses, which then makes the learning fun and "sticky."
Keep lesson time short.
Take Charlotte Mason's advice and keep lesson times to 15-20-minute increments, tops. My children struggled with attention issues and the longer the lessons were, the harder it became for them to concentrate. After 15 minutes, ask your child to narrate what you just shared. I found that my children remembered more when I kept the lessons short. Also, give her a chance to do something completely different. For example, after 15 minutes of math, play a short game together that may or may not be
educational. Another aspect of this tip is to not only keep lesson times short, but to keep seatwork to a minimum also. Try not to have more than 1 hour of seatwork.
Use lots of hands-on.

Challenging kids learn best with when all their senses are engaged. Make use of the many resources available to enrich your homeschool lessons. Try to incorporate related handicrafts, art projects, lapbooks, games, and experiments. If you don't like projects or feel intimated by them, use ones that include video or pictorial instruction, maybe even a subscription program.
Incorporate whole, real-life experiences as much as possible.
Very often, book learning doesn't transfer well to the real world when it comes to challenging kids. I found this to be true with my children. They learned better if I offered wholistic experiences and encouraged them to pursue their passions. Field trips offer one way to incorporate this. Doing stuff like gardening, making cheese, creating websites, raising animals, volunteering, and a host of other possibilities also invites wholistic learning. Allowing your children some measure of interest-led learning
and encouraging curiosity go a long way.
Understand your child's triggers.

Many challenging kids struggle with sensory issues, food allergies, flexibility, frustration, routine, and maybe learning disabilities. My son's auditory sensory issues caused him to bolt every time we entered a
noisy museum or a theater. Before I understood what was going on with him, I thought he was just being naughty. If your child seems resistant, perhaps he, too, struggles with some invisible issue. Take some time to think about whether he acts up only during certain activities or lessons, after eating certain foods, when he is surprised or his routine changes.

You can do this! Homeschooling offers the best learning environment for your children and many other rewards. Try some of these suggestions and keep going.
If you are struggling with a challenging teenager and wondering how to motivate him, get my free flowchart to help you discover the possible causes. Click HERE.
                                                                                                                     * * *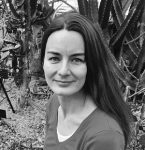 Julie Polanco is a 17 year veteran homeschooling mom of four challenging, artsy kids. She graduated her second child in 2018. Julie is a speaker, author of two books for moms–God Schooling: How God Intended Children to Learn and 100 Ways to Motivate Kids–and she is the high school botany instructor for www.SchoolhouseTeachers.com.  She has been featured in several publications and blogs, including Autism Parenting, Today's Parent, Old Schoolhouse magazine, Some Assembly Required, Homeschooling with Heart blog, and Alternative Health Guide. She teaches live middle school science workshops for her local homeschool co-op and blogs at www.julienaturally.com.
You can receive a FREE chapter of her God Schooling book at www.godschoolingbook.com.
Website: https://www.julienaturally.com
Facebook: https://www.facebook.com/julienaturally
Pinterest: https://www.pinterest.com/julienaturally