Inaugural Texas Homeschool High School Bowling Tournament hosted by: Mel's Lone Star Lanes Georgetown, Texas Friday, April 22, 2016

This tournament is open to all Texas Homeschool High School Bowling teams, and strictly limited to 28 teams Format: Qualifying Round: All teams will bowl 6 baker games. During the baker games teams will be rotating one set after every second game until all 6 baker games are complete. Once all games are complete the teams will be seeded based on total pin fall for all games, (Depending on the number of teams the 1st and/or 2nd seeds will get a bye to start the championship round.) All ties for position will be broken by a team frame-by-frame roll off. Championship Round: The format will be best 2 of 3 baker game match play teams will rotate lanes after each game with higher seed having lane choice. All games will be baker match play formats until the winner is determined.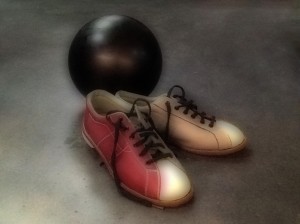 Join us for the Inaugural Texas Homeschool High School Tournament … Come compete against teams from across the state! Does your team have what it takes to bring home the gold? Registration Deadline is April 4, 2016 unless all spots are filled sooner. Registration is on first-come, first-served. Register early to reserve your spot! Cost is $50 per Team(shoe rental is included if needed) Just fill out the Entry Form and the Release Form.