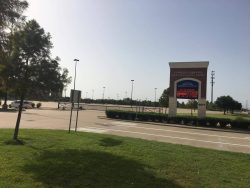 Cypress home education resources is a listing of all things homeschool in the Cypress area. We try to cover everything from homeschool support group, homeschool classes, homeschool sports, homeschool clubs and tutors to great ideas for local field trip.
Giving your child a well rounded education is a common goal for most families. With these resources your child can enjoy sports, arts, fun and other social interactions.
Whether you are new to home education or a veteran, we hope this is a blessing to your research for homeschool resources in Cypress.
Support Groups and Co-ops
CHA is dedicated to the support of homeschooling parents and students homeschooling in the Cypress TX area. Through field trips, social outings, teaching co-ops and various clubs and events, we seek to create many opportunities for education and socialization.
This group is for anyone in the Houston metro area homeschooling one or more kids with any diagnosis that affects learning. We are especially geared toward very-high-functioning and high-functioning kids, but any kid with learning differences who wants to be social is welcome. We welcome other families who want to be actively involved in a social group. Facebook
Homeschool Clubs, Scouts, Speech and Debate, etc.
Want to check groups in another city? Click the city in the side menu.
If you wish to be listed in our Resources page for free, please contact us.
Definitions of groups here.